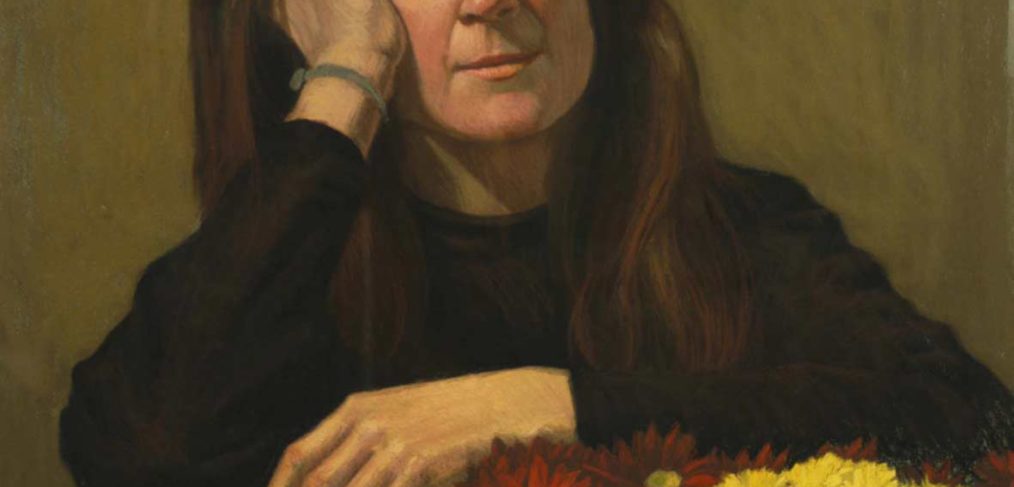 Portrait in soft pastel on Mi-teintes paper, 28 x 22 in.
My wife, Tatiana posed for this portrait. I saved the space on the lower half of the composition for the red and yellow daisies from our garden, which I arranged and painted to complete the portrait.
View the full image on the Portrait page.